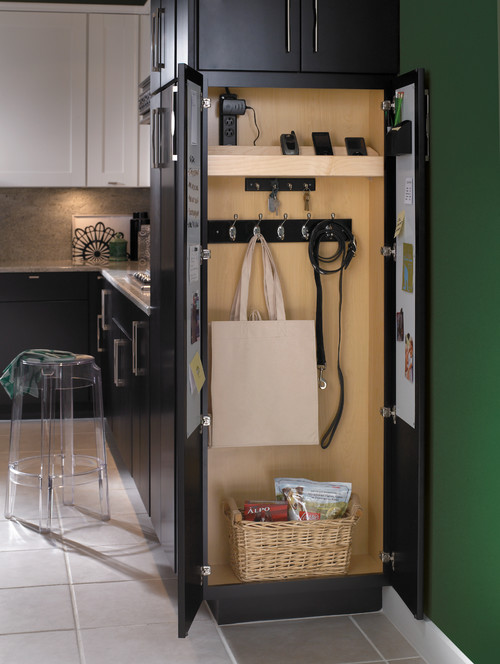 Love reading about any kind of home design trends but kitchens are always my favorite. I love the idea of this cabinet that is pictured below...one entire space for all your electronics. I find it it interesting that wood flooring and glass back splashes are trending...this seems like it has been an ongoing trend for awhile. Also, not surprised that 60% of the designers say that energy efficient appliances will be in demand...pretty sure this is a given for all.
Other top trends are:
• Induction cooktops
• Steam ovens
• French-door refrigerators
• Bottom freezer refrigerators
• Touch-activated faucets
• Electronic (no touch) faucets
• LED lighting
Click on the link below for more information on these trends.